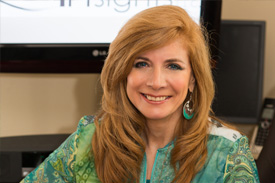 At the heart of small business are campaigns that drive action. Internet marketing is more important than ever for your communication efforts. Learn simple strategies to build your e-database and engage you audiences.
We provide marketing Workshops and Trainings for businesses, chambers, and other organizations at the Insights' Learning Studio in Waterbury as well as other venues around the state.
Hands on DIY Trainings
Attain the skills necessary to manage your business' online marketing and overall presence.
Free Internet Marketing Workshops
Learn tips and tricks to organize and implement effective marketing strategies across multiple online outlets.
Click here to see the training and free workshop schedule.
Attendee Testimonials
"Hi Kim, Megan and I had a great time with you and Paige.. I was totally inspired by the workshop. I didn't expect that. You are very good at what you do, in a field that is so vital .. so just say'n.. Good Job!!.. I know I'll be taking you up on your offer of one free hour.. and look forward to it.  Thanks again Kim.. you are awesome!" Nick, Shelburne Orchards
"Thank you for what I thought was an excellent workshop on Wednesday. It was a pleasure to meet you and it's always revitalizing to be surrounded by people who are interested in keeping up with the Digi world. I don't attend too many workshops these days and it is especially refreshing to participate in one where the leader has genuine passion and not just practiced passion. I may well take you up on your offer for a comp hour at some point.

 

I look forward to our paths crossing again." Lynne Cardozo, Sunbound Talent
"Thanks for that excellent presentation this evening. The first really comprehensive overview of electronic marketing I've had! You are good at what you!" Kenny Smith, Farmer Veteran Marketing Group

"Thank you VERY MUCH for conducting such an engaging workshop on social media marketing and the timing required to build a marketing campaign….you are a ROCK STAR!" Margaret Ferguson, Micro Business Development at Capstone Community Action in Barre, VT
Click here for a free Constant Contact trial account.